Charlotte 2010

Antique Radio Conference

This page was last updated: April 24, 2010
~ ~ Hosted by the Carolinas Chapter of the AWA ~ ~

Thursday, Friday & Saturday March, 25-26-27, 2010

Conference wrap-up & report

Ernie's passion was for collecting the rarest early radio equipment in the most

pristine condition.

The DeForest 15 Panel set shown above is just one example of the incredible museum grade radios that where sold in the estate auction of his collection

The photo below is of Ernie just after he bought the DeForest 15 Panel at the 2000 Charlotte show and how looked when it was sold for $11,000.00. The total of the estate items sold amounted to right at $100,000.00.

There will be a complete list of all auction items and their high bid amounts as soon as the final accounting os done.

You can see photos of the items from Erine's collection by clicking on the button below.

If you have any questions please contact Ron Lawrence W4RON, Conference Chairman

704-289-1166 or w4ron@carolina.rr.com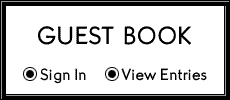 If you attended the Charlotte conference please sign our Guest Book

and tell others what you thought of it.

Registration in hotel lobby

Ludwell Sibley & Phil Taylor at TCA meeting.

Checking out the goodies at the TCA meeting

Lining up for the LeMans Start Friday morning

Some of the goodies spotted in the Flea Market

Contest and Auction reports coming soon.

The photos above were taken by

Bengt Svensson from Sweden.

Friday General Auction

List in Word format

Hite Estate Auction

List in Word format